Algunos solo quieren y siguen a Katie por su hermoso cuerpo y el echo de verla desnuda y sexy. Otros, la ven de otra manera, desde la perspectiva artística, donde no solo es una modelo erótica sino también una obra de arte en complemento con la luz, las locaciones y el resultado de sus fotos. para esos fanáticos es esta sección, donde podemos observar el análisis artístico de algunos de sus sets de MET ART. bon appétit!!!
Some single they want and they follow Katie by its beautiful body and I throw to see undresses it and sexy. Others, see it of another way, from the artistic perspective, where not only a work of art in complement with the light, the leases and the result of its photos is a erótica model but also. for those fanatics it is this section, where we can observe the artistic analysis of some of his sets of MET ART. Bon appétit!
TRITTICO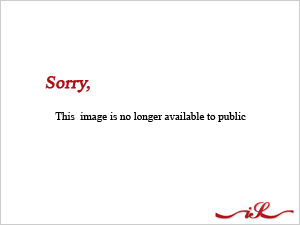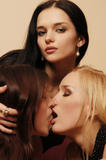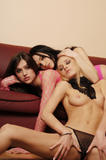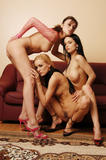 In a beautifully choreographed photo shoot, not one, not two, but three gorgeous, sensual, and extremely experienced models team up for a steamy session with top photographer Voronin. While the threesome has never posed together previously, they make an instantly appealing combination. Bringing together a playful platinum beauty, an opulent brunette, and a raven-haired vixen, the resulting images are visually stunning and utterly titillating.
Sharon, Jenya, and Liza each have an extensive portfolio at Met, appearing in the magazine many times alone, as well as in numerous duos and trios. As the photo shoot begins, its clear that these experienced models don't need any warming up. Without missing a beat, this sexy trio immediately begins twisting and turning for the camera. They weave their bodies together to create a series of stunning portraits. As with many of Voronin's artistic pieces, the setting for this photo shoot is simple: nothing more than a crimson couch and soft white lighting. However, it's clear that little backdrop is necessary to compliment this gorgeous trio.
In the first feature image, Voronin captures the extraordinary beauty of each of these incredible models in a beautiful triple headshot. Dressed in racy lingerie and adorned with glamorous makeup, the three women fold themselves comfortably together to stare at the camera, sultry and defiant. The unabashed Jenya lazily wraps her arms around Liza's neck, and with her right hand, she caresses Sharon's jaw. Sharon's incredibly full, pink lips are stand out in the image, as do Jenya's chiseled features, and Liza's heavy-lidded, smoky green eyes.
Liza is the central figure in the second featured image, her body unclothed and her head thrown back with a look of ecstasy. Jenya and Sharon frame her delicate face with their own, eyes closed as their lips graze Liza's bare neck. Extremely sensuous and strictly unapologetic, this photo speaks to the incredibly comfort that these models feel in front of the camera.
As the photo shoot progresses, the trio becomes increasingly daring and spirited. They tease each other and the camera, folding together for a number of visually exciting photos. In the final image featured here, Sharon bends over Liza, who crouches, legs open, on the floor. Sharon wears a pair of hot pink heels, and the long line of her legs is incredible. Jenya, now unclothed but for a pair of sexy red heels, reaches out to caress both women. Together, this sexy threesome shows no shame in the triple power of seduction.